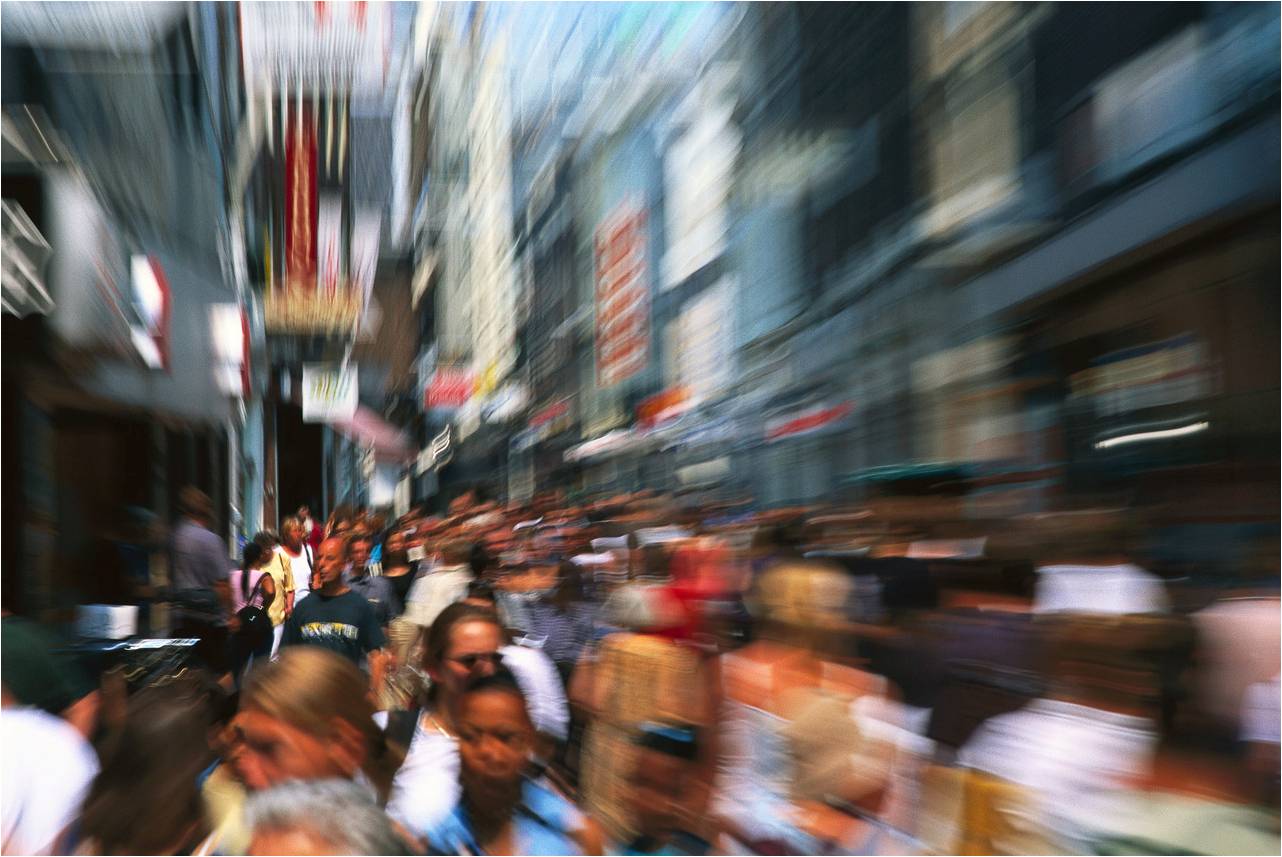 CALL TO ACTION
The Customer experience starts well before they enter your venue. Be distinctive in your brand and communication and allow your audience to understand clearly and simply what you stand for and howtheycan benefitfrom your offer. Brand and message confusion can cause uncertainty which often deters visitors.
      TIDY UP YOUR FRONTAGE
First impressions count so it is vital that you make your premises as attractive as possible. If you cannot afford a complete revamp, there are still small changes that will make a difference.
Clear branding/ signage will communicate well with passing trade and details like planting and clean pathways will aid access and draw in custom. Small things, like leaving the front door open can help to make you seem more approachable, and encourage customers to enter.
      CONSIDER YOUR OFFER
Make sure that you are entirely happy with the products or services on offer. If you are unsure, consider making a visit to a competitor to see what they are offering.
You should also make sure that any displays/offers are in keeping with the season. Ensure that seasonal items are removed as soon as they are no longer relevant. If you have a Christmas display up in February, there is something wrong.
      ADDRESS YOUR INTERIOR
Is your interior working for your venue? Simple changes to layout and circulation, point of sale, or even the type of seating can completely reinvigorate a venue and increase the longevity of a visit or the number of bums in seats.
      MOVE INTO THE STREET
Many retailers presume that they are limited by the four walls of their venues, but there is nothing to stop you heading out onto the street in search of customers. Think about offering samples or examples to passers-by. Meeting customers on the street can be a great way of enticing them to your venue and building brand awareness at the same time.
      GET INTERACTIVE
Despite the increased use of social media over the last few years, retailers are often still hesitant to branch out into the virtual world. Social Media sites such as Twitter and Facebook allow your venues to get involved in the social media revolution and show customers that you're interested in building a relationship with them. No other medium allows a business to stay that close and engaged with their customers. It builds brand loyalty, keeps the consumer informed about your business, and encourages positive word of mouth.
      BUILD CUSTOMER LOYALTY AND STAY IN TOUCH
People's lives are busy and complicated. They need reminding. A lot.
Collect email addresses by offering a monthly prize draw and use their contact information to expand your mailing list. A monthly newsletter of upcoming events and offers will keep your customers involved in your business and help spread the word.
Repeat customers are the foundation of any successful business, so you should consider ways that you can encourage customer loyalty. It is possible to increase repeat business by offering discounts or incentives to returning customers. Schemes of this sort are particularly useful for businesses that have direct competitors in the area, as they help to differentiate your firm.
      DIVERSIFY
Consider diversifying your services or offer. For example, if you have a space that's always empty, sell it as a meeting venue or function room. Offer a take-away or delivery service to busy workers in nearby offices. There are numerous avenues to explore.
      INVEST IN YOUR STAFF
Your staff are the face of your company as far as the customer is concerned; everything they say or do contributes to the overall image your customer has of your business. Staff training or re-training is imperative. They should be aware of the company brand and direction, know how to deal with complaints and understand the importance of 'the customer is always right' philosophy.
  RE-EVALUATE YOUR BUSINESS DEMOGRAPHICS
The local demographics of an area can change rapidly over a very short period of time. For example, the 'young professionals' you were originally appealing to have now married and there's been a baby boom. There is no where suitable for busy mothers on the daily school run to stop for morning coffee or lunch with friends. You may be missing out on a lot of business because you're aiming at the wrong market.
Spencer Swinden Design combines creative flair with commercial awareness, positively transforming spaces into profitable places.
Our service primarily is to increase the profitability and awareness of a venue through design. We achieve this by using demographical, competitive & business analysis to allow us to design everything about a venue be it a bar, restaurants or hotel.
Why not give us a call and see what we can do you?
Increase the profits of your venue
Understand who your customers are
Position your outlet within the market
Understand who you competition is
Brand your venue and increase presence