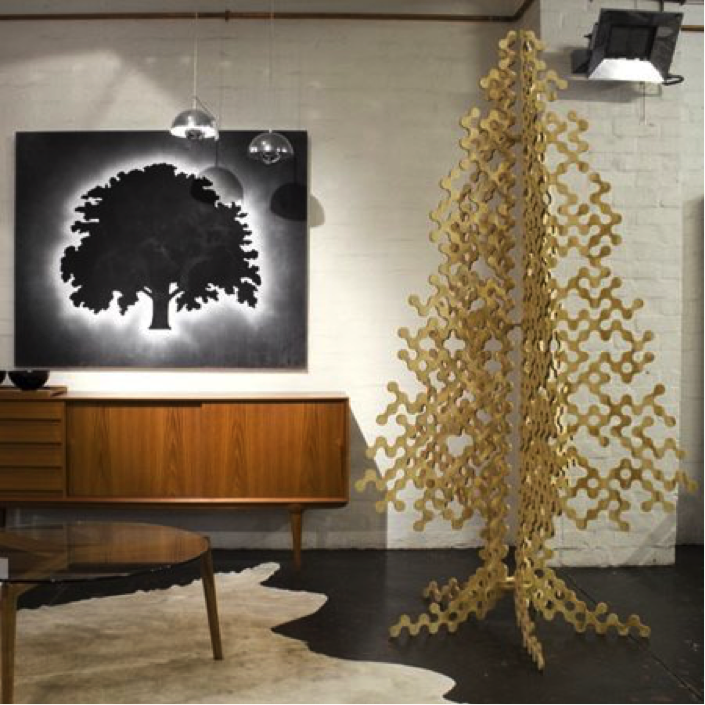 Australian graphic designers Buro North claim their plywood Christmas tree is "80% more environmentally friendly" than a traditional fir or spruce. Available in three sizes, the flat-packed tree can be used year after year. Buro North state their 'Green' christmas tree is 80% more environmentally friendly as it is made with environmentally aware ingredients, that are CNC routered (a low-energy production technique) with waste material minimised by design. The designers boast that the flat-packed tree is emissions-efficient to transport and can be used for many a Christmas to come.
We agree that in place of plastic artificial trees this is a great improvement environmentally, but how can a plywood tree be better for the environment that a spruce or fir that adds to the environment when composted and recycled?
They even did a life cycle assessment report. We're not sure this is the future of sustainable living but we love the design!